Journey to B2B eCommerce Value
Revolutionize Your
B2B Operations
with Self-Service Portals!
Discover Actionable Strategies and Transformative Insights for Enterprise Manufacturers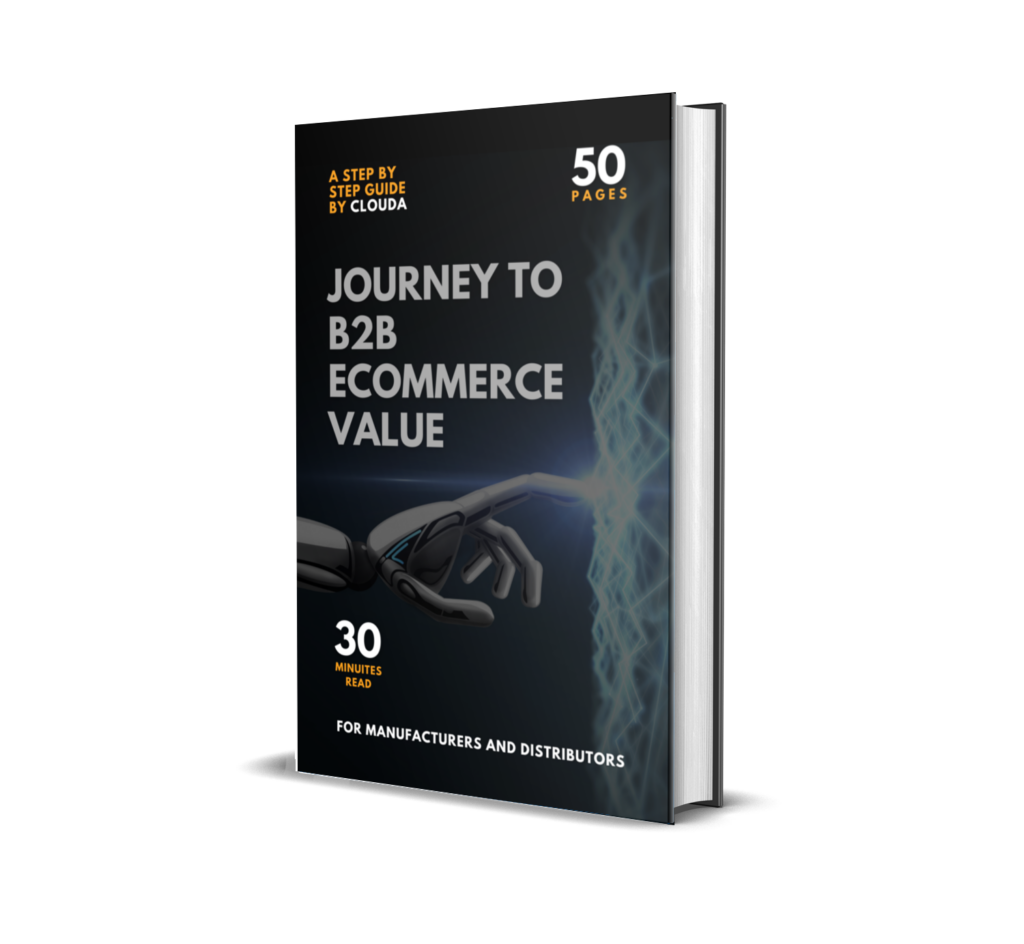 Welcome to Our B2B eCommerce Revolution
Welcome to Clouda, where we're reshaping the way enterprise manufacturers do business. Dive into our step-by-step ebook and uncover strategies to elevate your B2B operations to new heights.
What You'll Discover in Our Ebook
From revolutionizing sales enablement to optimizing order management, this ebook unveils the transformative power of self-service portals for enterprise manufacturers. Dive into the details and learn how your business can thrive in the digital age.
Streamlined Sales Enablement
Unlock the power of automated quoting and experience a reduction in response times. Say goodbye to manual processes and welcome a seamless sales experience.
Seamless Order Management 
Position ecommerce to drive the organization's bottom line profit. Optimize your logistics and reduce costs, all while reaching new horizons.
Optimize Customer Satisfaction
Enhance client satisfaction with transparent order status updates. Empower your clients with real-time information, making operational planning a breeze.
Fill out the form below and unlock the strategies to redefine your B2B operations.