Creating Your eCommerce Growth Strategy for 2023: Tools to Make the Process Easy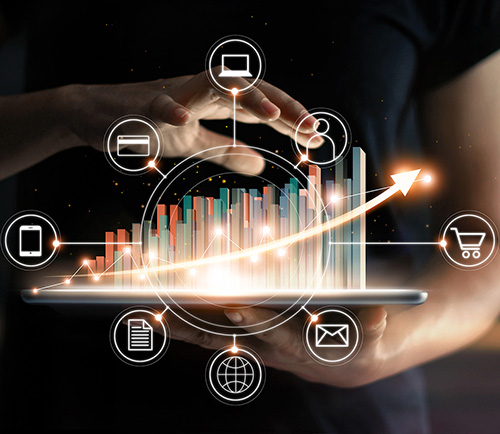 Creating your ecommerce growth strategy for 2023—and beyond—will help you make investments that power your growth and profitability. Yet, crafting an ecommerce roadmap can be daunting.  Here is an overview of the tools you can use that make it easier to build a high-impact plan for growth and profit.
And we include an ecommerce strategy template to help you bring it all together. You can try Clouda's free strategy generator to build a sample roadmap and return on investment online.
Useful tools for building your ecommerce strategy​
These tools will help you systematically think through the complexities and vast quantities of information that are part of any ecommerce growth strategy. You can keep up-to-date on the latest strategic thinking in the ecommerce field through our newsletter.
Describe your customer persona
Personas are created representations of the people who buy or use what you sell. These composite characters bring together customer knowledge gleaned from experience, transaction data, or research. You can then envision customers, understand their motivations, and see patterns in data.
Starting with a persona puts you in your customers' shoes to empathize with their needs and feelings, appreciate how they think, and predict what they might do. What you learn will influence how you generate traffic to your site, what messages and offers resonate, and how to design your customer experience to meet and exceed expectations.
Plot your conversion funnel
A conversion funnel maps the customer journey from awareness to purchase, and, ideally, advocacy. Your ecommerce strategy centers on the user experience (UX) built with a thorough understanding of every step.
At the top of the funnel, potential customers research products, match requirements with features, and exploring what is out there. They appreciate thought leadership and educational content in this phase.
The middle of the funnel is where customers seek specific information about brands they are considering. They are open to persuasive messages and want to be sold. Copy should bring features and benefits to life. Detailed visuals, visuals, virtual walk-throughs make what you sell more compelling.
Customers take action and move to purchase at the bottom of the funnel. They convert from being a shopper to being a buyer. Make the checkout process clear, easy, and fast to prevent an abandoned B2B shopping cart tragedy of misspent resources and missed opportunity. Improving the conversion funnel translates into more, bigger, and frequent transactions.
Map your fulfillment process with timing, risks, and costs
Drawing in customers and convincing them to buy isn't enough. You need to efficiently process the transactions to cover the cost of sales, cost of goods, and earn a margin. Fulfillment also plays a huge role in delivering a positive user experience; making it easy, having what they want in stock, and delivering it fast and free of trouble.
Can you profitably offer low shipping costs? Can you deliver on promises of fast delivery? Can customers track their purchases? And when things go wrong, can you handle returns, replacements, or refunds?
For many ecommerce operations, fulfillment is a simple word for a complex process involving many steps and roles, from inventory management, picking and packing, and third-party logistics providers.
Map out each step in careful detail. Assess your process, timing, risks, and costs, and consider alternatives and improvements in your ecommerce strategy that can smooth or simplify the process, speed things up, slash expenses, and still deliver a profitable and exceptional UX or customer experience
Create an ROI table
The insights from your customer persona, analysis of your conversion funnel, and ideas for optimizing fulfillment will create an extensive wish-list of improvements competing for your investment resources. An ROI table helps you quantify, compare, and prioritize where you to invest. It might contain elements like:
Tactic/improvement identified
KPI that measures results
Detail of the use case and expected benefits
Timing
Costs
Expected or targeted impact
To generate meaningful growth, rank each potential investment, weighing impact against cost and resources.
Schedule a feature plan
When you have identified what features to add, improvements to make, and tactics to use in your ecommerce growth strategy, schedule them in a formal plan shared across teams. It helps everyone align behind priorities and reduces the waste of ad hoc, non-strategic initiatives. A feature roadmap provides a meaningful target for revenue growth and makes everyone accountable.
Try the Clouda ecommerce strategy template
Our interactive ecommerce strategy template helps you pull together insights and opportunities, transforming them into a practical ecommerce growth strategy. We suggest tactics and features you might want to consider, matched with KPIs and expected impacts—both in growing revenue and reducing costs. Try Clouda's free strategy generator to build a sample roadmap online.
<button>Try free strategy generator                 
If you have any questions about how to plan your ecommerce growth strategy, please don't hesitate to reach out. And stay up-to-date on the latest strategic thinking in the ecommerce field through our newsletter.
<button>Sign-up for ecommerce newsletter
eCommerce Strategy: Replatform Decisionmaking
eCommerce has various levels of maturity. As an organization passes from short term profitability into long-term scale and business planning, the strategy of replatforming becomes a great option that supports conversion rate maximization, customer acquisition, customer retention and catalog expansion.
Interested in exploring new platforms to grow your eBusiness? Schedule a Demo with Clouda for a free assessment today.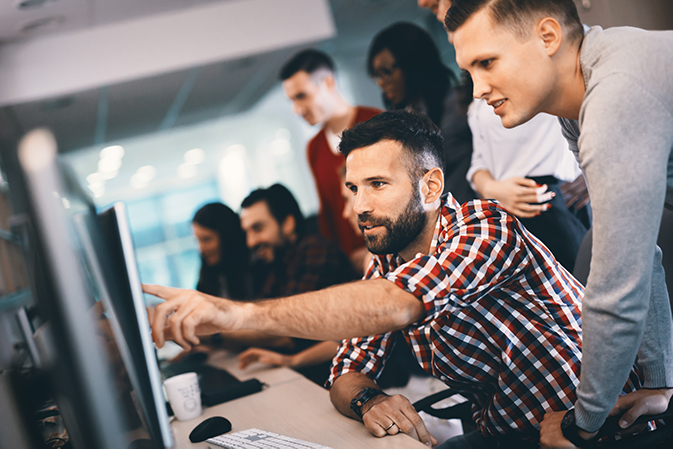 Strategy and Intelligence
With data and industry expertise underpinning every decision, we collaborate with our clients to shape commerce strategies that bring brands and businesses closer to their customers.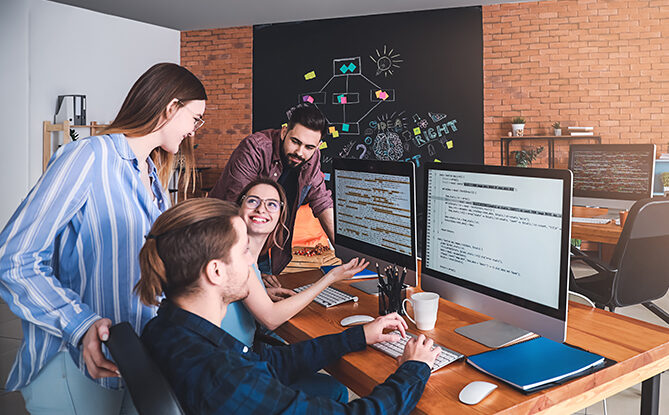 Out-of-the-box defines our technical thinking, not our solutions. We turn disparate systems, infrastructure, and an array of 3rd party services into cohesive, high-performing commerce ecosystems. This extends across the commerce lifecycle with hosting and proactive technical services that serve as an extension of your business.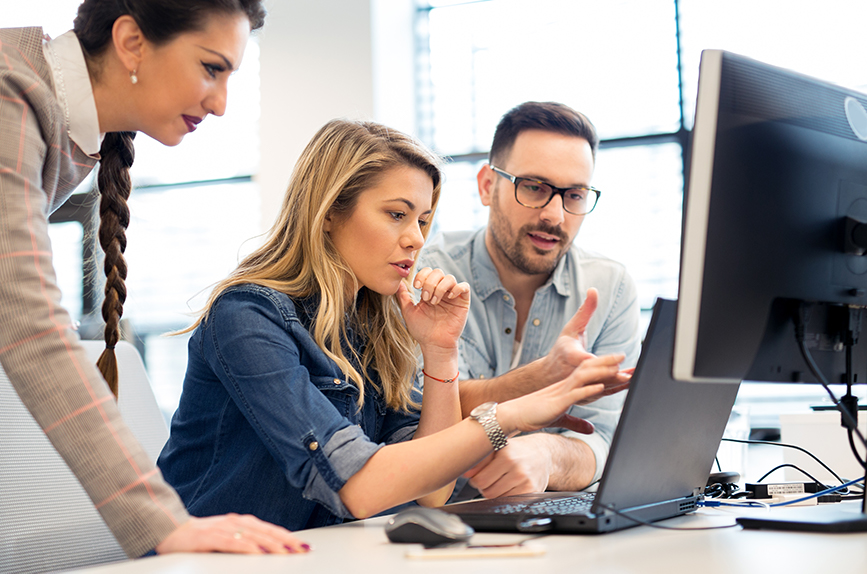 Support & Growth Acceleration
Inspired by what's possible, but grounded in the practical, we offer creative, marketing, and user experience expertise that accelerate growth and impact every aspect of the brand and customer experience.